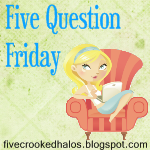 1. F
lu mist? Flu shot? Or take your chances?
For years I worked in the office of a christian school. We all were required to get the flu shot. Every year after I got it I got sick. I ached all over and felt like I had the flu. I do not have an egg allergy.....apparently the vaccine is grown in an egg shell????...Don't quote me on that. Sooooo, I quit getting the shot when I came to work with hubby!
Anyway, when DIL was pregnant with the twins, we all had to get the flu shot to be able to visit them in the NICU. Two years now I've gotten the shot and I've had no flu like symptoms....or the flu.
2. D
o your kids have iPads? W
hat are some good educational apps? Price?
My kids are grown but yep, they have iPads...I do too and like it a lot!
3.
What are your favorite boy/girl baby names?
Noone really likes the ones I like, but....
Girl: Trillabelle and Patterson
4.
If an apple a day keeps the doctor away, which apple do you choose to eat?
(red/green, gala, red delicious...)
I like a hard, crisp apple.
My favorite is a North Carolina mountain apple!
Of the grocery store variety I like Granny Smith (green) and Pink Lady(red).
5.
What is your favorite place to escape to for peace & quiet, to think? Why?
At home in front of my fireplace. It is warm and comfortable and I feel *safe* there.
How about YOU?
Share your answers with me!