OOPS!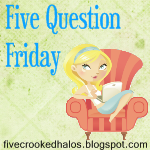 Here Goes.
1. W
hat is the funniest thing you saw on Facebook/twitter this week?
2. What is your
favorite Olympic event?
Oh I LOVE the Summer Olympics!! Hard to choose a single event, but I guess the swimming. All three of my kids swam on swim teams growing up and I LOVED it!
3.
Do your kids to chores around the house? If so, what are they and how old are the children? Do they get paid for them?
My kids did do chores. They had to make their beds every morning before leaving their rooms and the other jobs were given as needed.....taking out the trash, etc. No $ though....they had a home to live in, food to eat and parents who loved them enough to teach them responsibility.
They were blessed.
4. I
f you get bad service/food do you complain or keep quiet?
Too many variables here.....bad food as in old or not done...yes.
Bad food as in I chose a bad restaurant...no. Just won't go back!
5. If you could pick ONE frivolous item for your home, what would it be? (massive room sized closet? swimming pool? greenhouse? etc...)
Outdoor covered porch with fireplace and lots of furniture!